JOHNNY QUANTUM: FLIGHT of the AEREOTHENON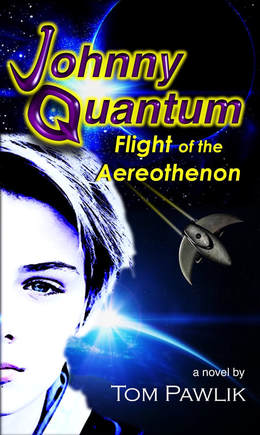 A rip-roaring space adventure for all ages!


​When 12-year-old John Quinn discovers his mysterious new powers, he also learns his mother is an alien--part of a band of refugees, marooned on earth twenty years earlier. But now rejected by this alien community for being a "half-breed" and hunted by the CIA, John embarks on a harrowing space adventure to rescue his mother from a pair of brutish, alien bounty hunters.


The Quantum Chronicles: Book 1

---
SON OF MAN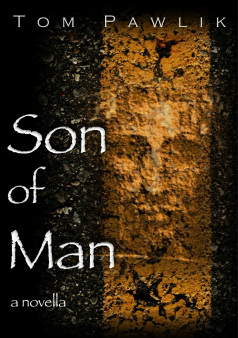 Frank Coswell embarks on a road trip from Chicago to Palm Springs, looking forward to an early retirement with plenty of sun and golf. But the truth is, he's running from dark secrets in his past. And when he picks up a hitchhiker along the way, he's not prepared for what happens.


This one is so good, you'll need to read it twice!
---
VANISH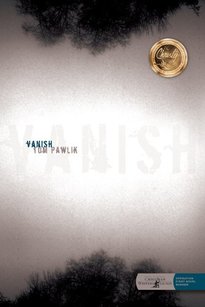 2009 Christy Award winner!
Three strangers each encounter the same mysterious storm and awake the next day to find that everyone else has vanished. There's Conner Hayden, a successful but unscrupulous trial lawyer who has forsaken his family for his career; Helen Krause, a middle-aged model struggling to come to grips with her fading beauty; and Mitch Kent, an enterprising young mechanic unable to escape a past that still haunts him. Afraid and desperate for answers, their paths eventually cross and they discover they are being watched. Elusive and obscured in shadows, the "observers" are apparently forcing them to relive vivid hallucinations of events from their past. They discover a mute homeless boy in tattered clothing and believe he may hold the key to the mystery, but the "observers" soon become aggressive and the four are forced to flee. When the boy disappears, the four decide to head from Chicago to Washington, D.C., in search of answers…and more survivors. Winner of the 2006 operation first novel contest, Vanish is a nonstop suspense thriller in the vein of Ted Dekker.

---
VALLEY OF THE SHADOW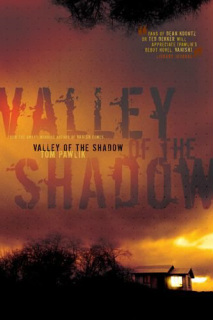 Conner Hayden is certain he survived his near-death experience for a reason. He thinks it's to save the life—and soul—of Mitch Kent. Mitch's body remains on life support while his spirit is trapped with the old farmer Howard Bristol in the Interworld—a strange and dangerous dimension that Conner narrowly escaped during his brush with death in Pawlik's award-winning debut novel, Vanish. Meanwhile, in the Interworld, Mitch receives a warning from a mysterious stranger: Howard is not who he appears to be, and Mitch must flee immediately. Pursued by Howard and a terrifying creature, Mitch soon learns the truth about what happened to him and that his only hope of survival lies at the very edge of the Interworld.

---
BECKON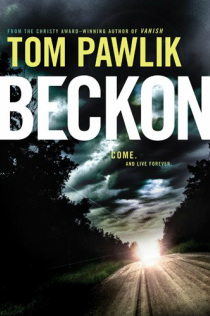 Some things weren't meant to be discovered. Three people are each drawn to the small town of Beckon, Wyoming. A young anthropologist researches a Native American legend and makes a terrifying discovery. An ex-cop investigating her cousin's disappearance finds herself in grave peril. And an aging businessman is lured by the promise of a miracle. One by one they discover the town's ghastly secret. The only question is . . . will any of them make it out alive?

---
THE WAY BACK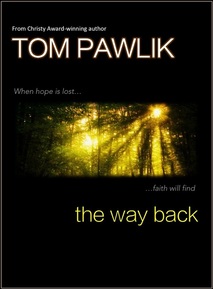 Something ravenous lurks in a Mississippi swamp.
When twelve-year-old Jake Kelly sees his father attacked by a rogue alligator, he becomes obsessed with hunting the beast down. To help in his quest, Jake enlists the aid of his friend, Buck Miller, and a reclusive outcast named Abe Garner. But Jake soon learns there's more to the old hermit than anyone knows.

And once trapped in the swamp, the boys discover the creature they seek isn't the monster they thought it was...

It's something much worse.

When hope is lost, faith will find the way back.

---
RECOLLECTION (7 HOURS)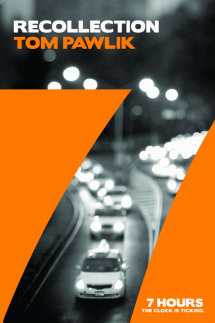 In each installment of 7 Hours, a character is visited by the enigmatic Thomas Constant, who makes a heart-stopping statement: "You are about to die. But you may choose from one of three options: Live seven more hours, travel back in time and relive seven hours, or accept the inevitable and die now."

New York City cabdriver Adrian Colfax awakens one night muttering a mysterious string of numbers and with the fragments of a bizarre dream in his head. He can't shake the feeling there's something he's supposed to do. Something very important. He just can't remember what it is.

Through a series of haunting visions, Adrian comes to believe he's been transported back in time to prevent the violent murder of the girl he loved. But he also learns that saving Kate could result in something even more catastrophic.

The clock is ticking. What will you do with the time you have left?

---